News
First Ever K-12 School Fair is Philadelphia's Largest Education Event for Families to Learn More About How to Apply to Schools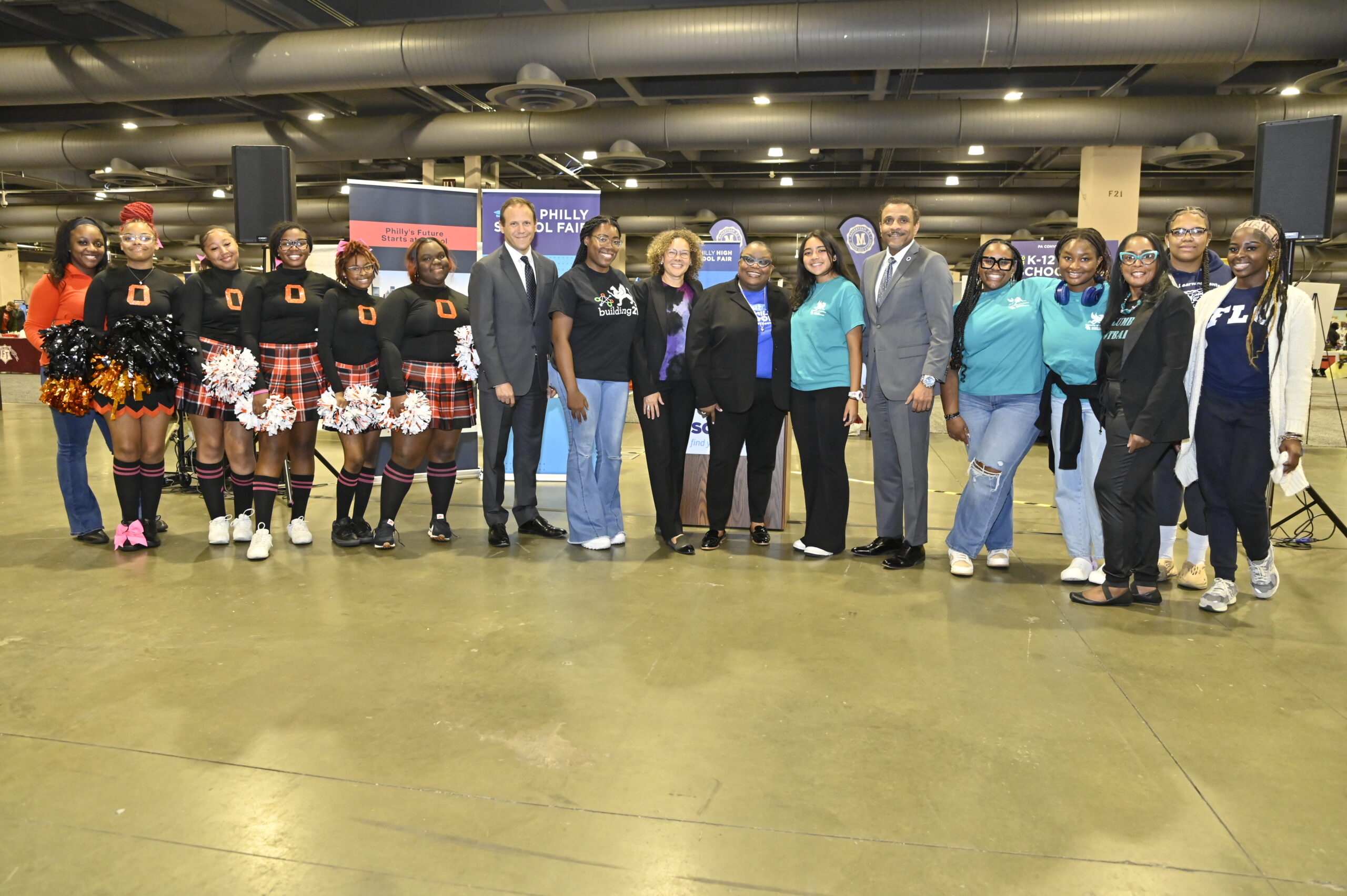 The 2023 K-12 Philly School Fair will take place in-person October 13-14 in downtown Philadelphia; More than 200 K-12 schools will be in attendance
PHILADELPHIA, PA – Elevate 215 and GreatPhillySchools today announced details for the first ever K-12 Philly School Fair. Reflecting the greater need for educating families with children of all ages about school enrollment options, the High School Fair and the K-8 Fair have been merged this year to include more than 200 K-12 schools of all kinds from across the city. The new K-12 Philly School Fair will take place at the Pennsylvania Convention Center (Hall F) in downtown Philadelphia, Friday, October 13 with afternoon hours from 3:00 – 6:00 p.m., as well as Saturday, October 14 from 10:00 a.m. – 2:00 p.m.
At the Fair, local public district, public charter, private, and Catholic schools will be set up with information booths, staffed by representatives who can answer questions for families and students. Attendees can learn about the academics, activities, and programs that each of the schools has to offer. Students will also be able to utilize the Fair's "Application Center," with laptops available to apply on-site to schools using their respective application systems.
Important information for families about application deadlines:
District School Selection Process: Opened Sept. 15 – closes Oct. 27
Apply Philly Charter: Opened Sept. 22 – closes Jan. 22, 2024
Children's Scholarship Fund: Opened Sept. 27 – priority application deadline Nov. 15
The fair is sponsored by PECO, Comcast, The Connelly Foundation, Children's Scholarship Fund Philadelphia, and Elevate215. The K-12 Philly School Fair is open to the public, and there is no attendance fee. In addition to school information and application booths, there will be other important resources available for families including Comcast on site to help families get set up with the Affordable Connectivity Program, and the Department of Health giving out free covid tests and other information on pediatric health.